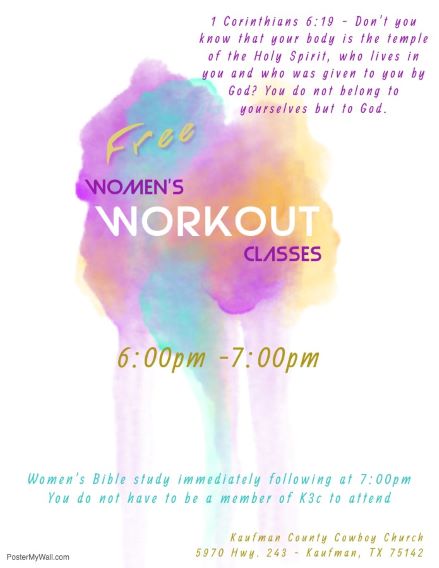 Every Tuesday Night at 7:00 pm.
starting June 4, 2019 – approx. 6 week study
Also on Tuesday's is a ladies workout class from 6:00 p.m. to 7:00 p.m. – FREE
Wednesday Night Bible Studies
Every Wednesday Night Dinner served at 6:30 p.m.
Classes start at 7:00 p.m.
Come as you are, fellowship then sit back and receive a good word.