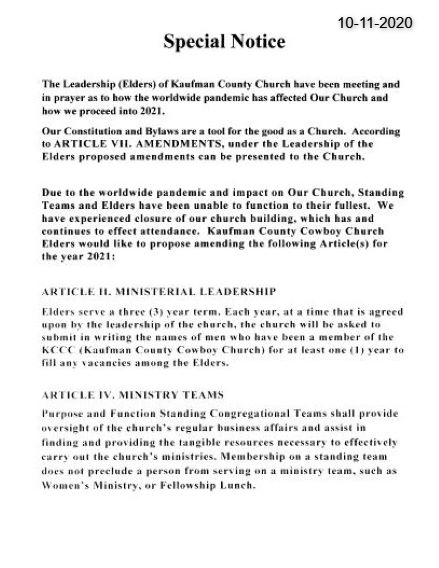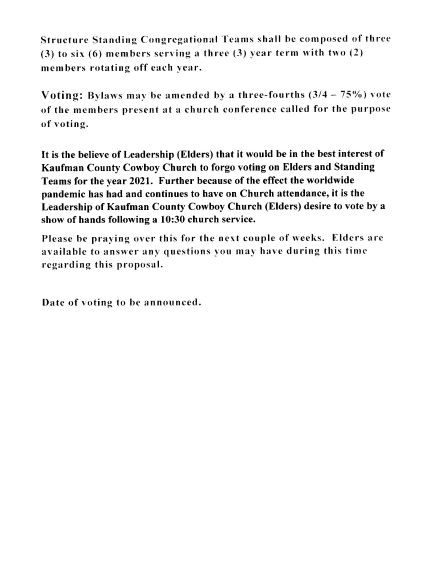 www.thecenterkaufman.org
Food Pantry has curbside pickup. New temporary hours are:
Tuesday & Thursdays 9 a.m. to Noon
(please be here by 11:30 a.m.)
Please read flyer for all the information you need.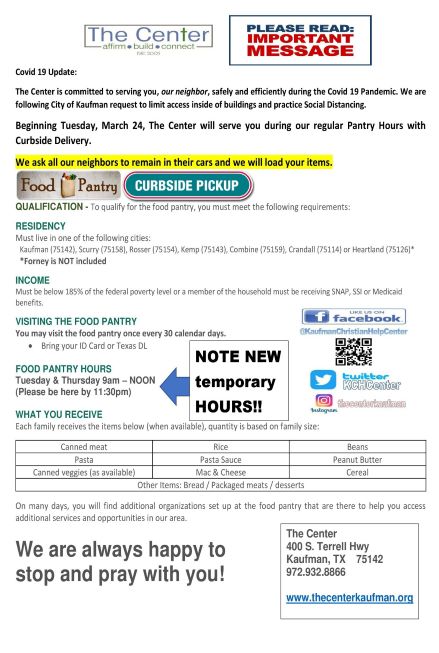 We will continue our Galatians Bible Study by video. New videos will be available Tuesdays and Fridays through our Website, YouTube and Facebook. You can find the videos on our website under Bible Studies. The first video started April 7, 2020.
After much prayer and discussion, the Elders have appointed Mike Spears as Elder to serve an unexpired term. If Mike wishes to continue in the role of Elder past the next election cycle, he will then submit to the Voting and Nomination process as our Constitution requires.
We now have two ways to watch Sunday services live
Facebook Live – you will need an account with Facebook to watch

YouTube Live – no account needed.
Search for Kaufman County Cowboy Church for both. All videos will be available through our website, go to www.kaufmancountycowboychurch.org